【nhà cái】CDC focused on developing DEI training amid peak school shutdowns, documents show
Facebook
Twitter
Flipboard
Print
Email
close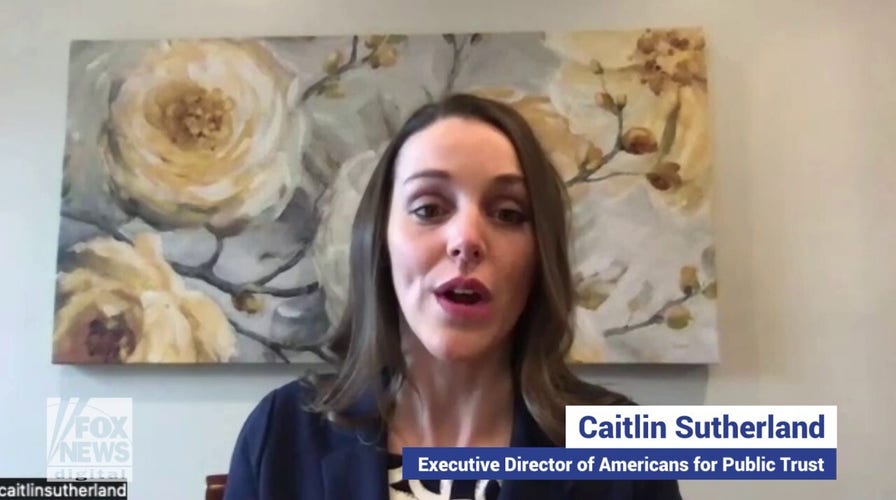 Video
APT's Caitlin Sutherland criticizes the CDC for focusing on on DEI while schools were closed
CDC leadership prioritized equity training regarding racial sensitivity, unconscious bias and microaggressions while the majority of K-12 schools were shutdown across the country in 2021, Sutherland said.
EXCLUSIVE: The Centers for Disease Control and Prevention (CDC) leadership focused on developing an internal equity training while Americans waited to hear when their kids would be back in the classroom, according to documents obtained by the Americans for Public Trust (APT) and shared with Fox News Digital.
CDC leadership focused developing an equity and DEI training regarding racial sensitivity, unconscious bias and microaggressions in the workplace while the majority of K-12 schools were shutdown across the country in February and March 2021, APT's Executive Director Caitlin Sutherland told Fox News Digital. She also said the CDC has refused to turn over the actual training material, which APT has appealed.
Members of the CDC's Equal Employment Opportunity Advisory Group (EEOAG) were required to complete the training by March 15 before it was rolled out to all employees and were asked to take a survey upon completion of the training, where they were encouraged to provide detailed comments about the course content.
One comment about the training asserted that managers are "steeped in denial - they simply do not see themselves as biased and do not accept that they may make biased or prejudiced decisions."
TEACHERS' UNION PRESIDENT UNDER FIRE FOR REBRANDING AS SCHOOL-REOPENING SUPPORTER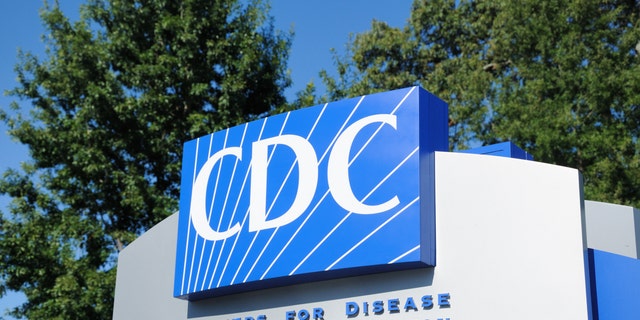 The CDC prioritized equity trainings while schools remained closed during the COVID pandemic, records show. (iStock)
Another comment seemed to question whether the CDC training should be "US-culture centric," noting that the CDC has operations in "more than 40 countries around the world."
Records show that Walensky herself completed the training in March.
"These newly obtained records reveal that while a vast majority of schools were still closed for in-person learning, the CDC was participating in these wokeness trainings," Sutherland said. "The CDC should have made every effort to reopen schools."
"But what did they do instead? Well, first, they colluded with the teachers unions and allowed them to write the guidance that kept schools closed, and then they diverted time and resources to participate in these trainings," she added.
Many schools did not reopen until the fall of 2021, as they didn't have clear guidance on how best to handle learning amid the COVID-19 pandemic. In addition, most schools had mask mandates in place until March 2022.
"Time and time again, we see the CDC's priorities are completely out of touch as they continue to prioritize the needs of dark money special interests ahead of parents and children," Sutherland said. "Parents everywhere should be furious as they are the ones left picking up the pieces of the learning losses their children suffered during the pandemic."
These trainings took place in the months after CDC Director Rochelle Walensky took over the government agency at the start of President Joe Biden's term in which she emphasized it would be prioritizing science, but instead, she turned to the teachers unions for help writing the guidance on schools reopening and then focused time and resources on these trainings, according to Sutherland who described her efforts as "everything but putting our kids first."
DR. MARILYN SINGLETON SLAMS 'DISGUSTING,' 'INSIDIOUS' DEI TRAINING PROGRAMS: 'WHAT'S WITH THIS NONSENSE?'
"It continues to show that their [CDC's] priorities are anything but following the science," Sutherland said. "They seem to be following the teachers unions, then they're trying to follow radical wokeness trainings. They really should be putting parents and children first but every document that comes out of CDC, it seems anything but that."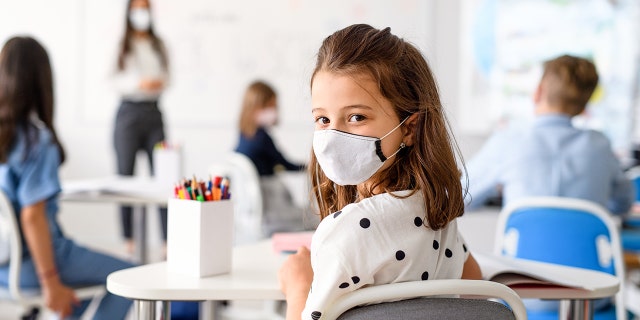 Child with face mask back at school after covid-19 quarantine and lockdown, looking at camera. (iStock)
She pointed to studies that highlight the learning loss that children suffered as a result of school lockdowns amid the COVID-19 pandemic, but she said there are also "a whole bunch of kids out there that didn't even get to walk the stage of graduation, they didn't get to go to prom, they were deprived of really important in-person opportunities."
"Obviously, you cannot replace that in-person learning in the classroom," she added. "That's really what we want to emphasize here, is that if they are prioritizing anything but getting kids back in the classroom, your priorities are out of touch."
COURT RULES AGAINST EMPLOYEE FIRED FOR REFUSING TO ATTEND LGBTW TRAINING SESSION
Previous FOIAs requested by APT revealed that one of the country's largest teachers unions, the American Federation of Teachers (AFT), coordinated with the CDC and the White House on school reopening protocol, according to internal emails. In multiple instances, suggestions by the teachers union were used nearly word-for-word within the CDC's guidelines.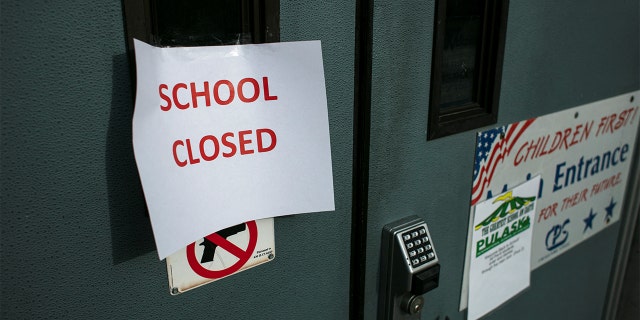 A sign taped to the front door of Pulaski International School of Chicago reads, School Closed after Chicago Public Schools, the nation's third-largest school district, said it would cancel classes since the teachers' union voted in favor of a return to remote learning, in Chicago, Jan. 5, 2022.  (REUTERS/Jim Vondruska)
Instead of allowing in-school instruction, the CDC followed suggestions from AFT and added a stipulation that "In the event of high community-transmission results from a new variant of SARS-CoV-2, a new update of these guidelines may be necessary."
AFT, along with the nation's largest teachers union, the National Education Association (NEA) also received a copy of the CDC's reopening guidance before it was released to the public that detailed its K-12 phased reopening approach based on COVID-19 cases in the area.
CLICK HERE TO GET THE FOX NEWS APP
In addition, the CDC tightened its masking guidelines in May 2021 after the White House received threats from the NEA, according to emails obtained by APT between the Biden administration and union officials. The CDC first announced that fully vaccinated Americans could stop wearing masks indoors and outside, but it was unclear how the policy would apply to schools. The CDC later clarified that everyone should be masked in schools, regardless of vaccination status.
The CDC did not immediately respond to Fox News Digital's request for comment.